Level 1 – Authorized Numerologist Training Program along with my "WhatsMyDestiny" app. Designed for coaches and people who desire to use numerology in their practice.
I will teach you the knowledge and guide you to develop your skills to understand and use the science of math called Numerology. Some of the most asked questions I get are listed below. These questions and many more are answered by knowing how to create and read a Numerology Chart.
What am I here to do?
What is my purpose?
When will a meaningful relationship come into my life?
Am I getting married? If so, when?
Do you see me staying in my current career?
Do you see me moving? If so, when?
Why do relationships seem so challenging for me?
Do I have any Karmic lessons to learn?
How do people see me showing up?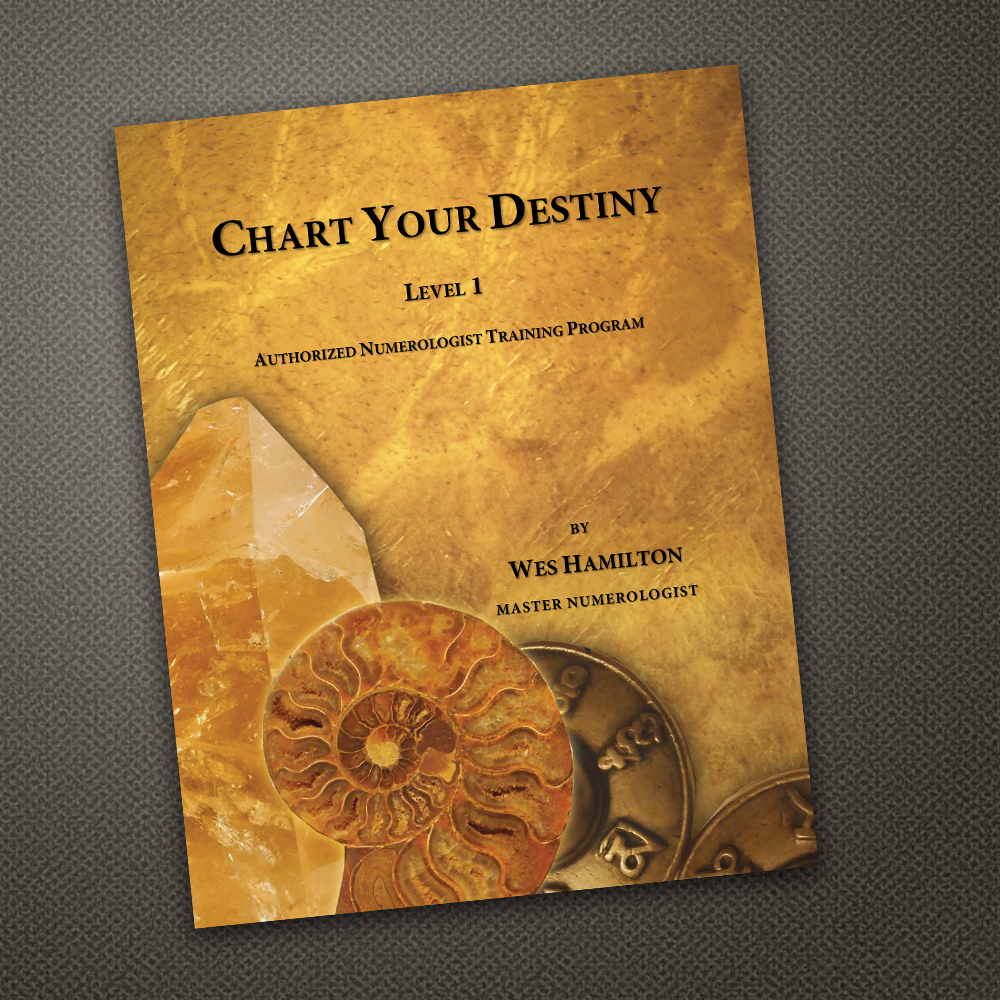 Want a chart showing you which way to go?  What would you do if you could have a glimpse of your destiny AND knew what milestones were coming?
Are you ready to expand your reach by guiding others and pursuing becoming an Authorized Numerologist?
A whole new way of seeing the world opens up when you learn how to create and read a Numerology chart.  This Numerology system is believed to be over 10,000 years old and has been in use with our number and letter system for the last 2,600 years.
Today's Numerology, developed by Pythagoras in 580 BC (the father of math) is a unique tool accessing mathematical systems and formulas in use for thousands of years that reveal who you are. These same ancient formulas identify and track the many paths and opportunities with timelines in your life.
Wes teaches each class and works with you to learn the art and science of Numerology. He will give you the knowledge and guide you to develop your Numerology skills.
You will learn how to:
Make plans for yourself and others using only a date of birth
Do shortcuts for quick readings with only knowing a person's first name
Discover the karmic lessons that challenge you
Calculate when major changes will occur for yourself and others
You will receive:
Four 60 minute live group class sessions using Zoom video
There are 8 modules, 35 lessons and 35 training videos.
A complete Chart Your Destiny workbook to use over and over again to create Numerology charts for yourself, family, friends, and clients.
A personalized and signed "Authorized Numerologist" certificate.
Dates: 3 Mondays in March 2021: March 15, 22, and 29. April 5 plus a bonus session on April 12. 2021
Time: 1:00 pm CT
Location: Live Virtual (recorded for playback) and Online Training
Your investment:   $595.00