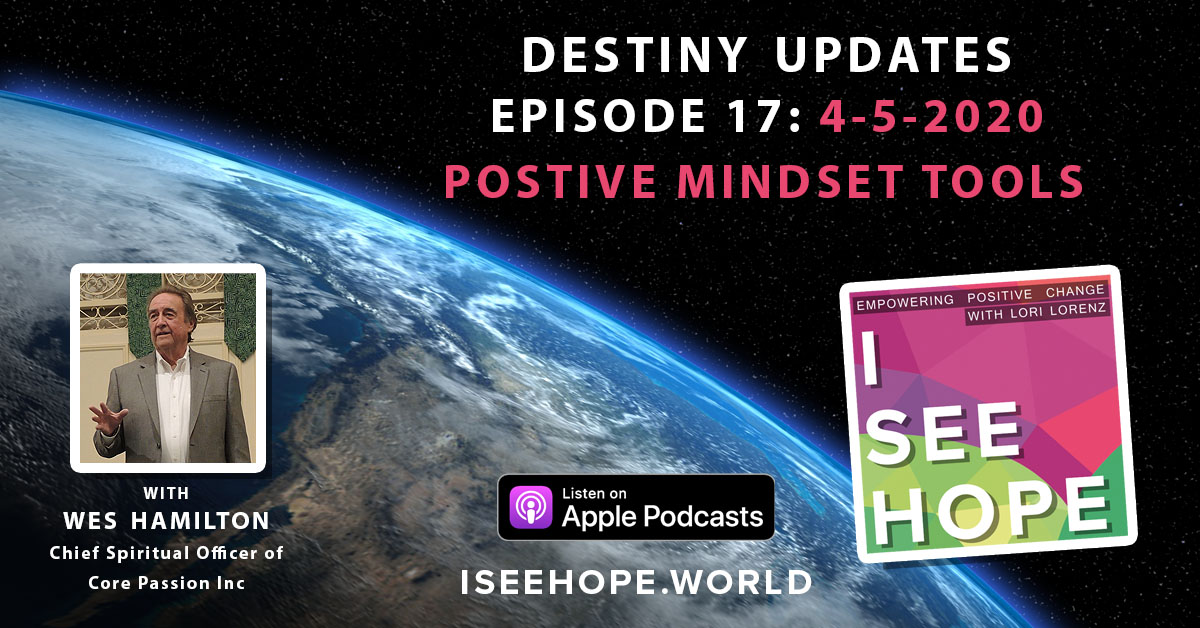 Listen to Wes Hamilton on the I See Hope – Empowering Positive Change podcast as he co-hosts with Lori Lorenz on a weekly series called Destiny Updates.
As events unfold around the COVID-19 pandemic, Wes uses Numerology to lend insight into how these events impact our lives.  Learn how to find positive change despite circumstance.
Click here for a list of the Destiny Updates podcasts on ISeeHope.World.